1
Ic
Internal comms strategy
Internal comms strategy
The plan is just the beginning and should be referred back to periodically. It's a working document that is intended to evolve and shape over time. It shows the big picture of what needs to be achieved and works directly alongside the overall business plan in order to achieve its defined objectives.
Credit: UK Government Communication Service – Developing an internal communications strategy
This podcast explores the strategic (not developing a strategy) nature of internal comms with some great insights from stars of the industry…
The csuite podcasts: Show 35 – Strategic Internal Comms – Virgin Trains, Telefonica & HSBC
The first two interviews of Show 35 were recorded at PR Week's Strategic Internal Communications London conference where Russell Goldsmith spoke with Drew McMillan, who is Head of Internal Communications and Innovation at Virgin Trains, and then Sarah Mullins Head of Change Communications at Telefonica together with Nicola Green, Telefonica's Director of Communications and Reputation, who was making her second appearance on the show. For the final part of the show, Russell visited HSBC in Canary Wharf to chat with two members of their Global Content & Employee Digital Platforms team, Dee Gosney, Senior Editor and Jenny Varley who heads up the team.
Find out more about the podcast here
Credit: The csuite Posdcast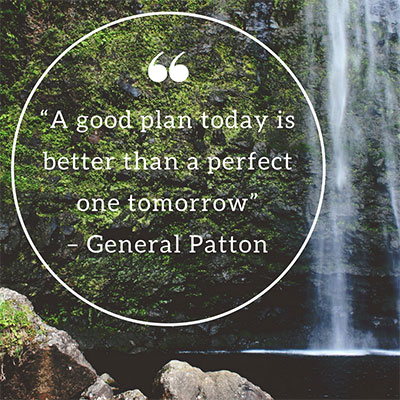 How To Refresh Your Strategic Plan in 4 Hours or Less
Written by  Paul Axtell 
The full and original article was published by Lucid Meetings and can be found on their blog.
We all know (or should know) that strategic planning is a necessity for business. If you don't know where you're going, how will you know when you get there.
Updating and ensuring that your plan is still viable is also a necessity. According to an Ernst & Young study, a full 66% of corporate strategy is never executed with one explanation being that they simply no longer reflect your business or circumstances.

Finding the right time for your group to get together and take a fresh look at your future can be difficult when the daily details of running the business are staring you in the face. Still, it's imperative to know that your future plans still make sense and your current projects are aligned with that future.

Today's blog covers an outline that can guide you through a morning of conversation to get back in touch with the future you created a while back and adjust it as necessary.
Is it Time to Update Your Plan for the Future?
All strategic plans become outdated quickly. After a few months or a year, we are always going to be in a different place from where we were when first formulating the plan.
Maybe your circumstances have changed, or you've had remarkable progress, or simply learned about your business or a project in ways that it makes sense to take some time and discuss where you are and where you want to go.
We aren't proposing a 4 day or 4 week or even 4 month process–this is intended to simply be a 3-4 hour conversation.
Who This Planning Process is For
First, this is not a full-blown, start from scratch, "we've never done strategic planning before" type of activity. If you're just starting your plan, take a look at our Introduction to Strategic Planning.
The process I'm about to explain is for:
Groups that already have a strategic plan,
Groups that know their plan isn't really up to date, and
Those who don't have the time or interest in working on a more formal update.
Many companies formally plan every year, and have monthly and/or quarterly strategy course correction meetings. This process is for the group that knows they should do a refresh, but doesn't want or need to invest a huge amount of time into it.
The full and original article was published by Lucid Meetings and can be found on their blog.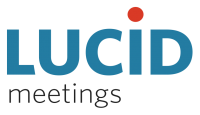 Discovered, created or written something great that links to this element? Share links, articles, videos podcasts or infographics here.
Fill in your details and tick which resource you'd like to share.