The present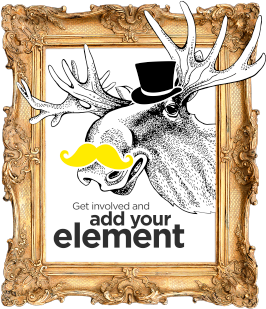 The periodic table of internal communication has evolved 
Good ideas have a habit of gathering momentum and becoming something bigger. The periodic table was the spark that led to the creation of The Elements of IC, a unique resource for internal communicators everywhere. This new tool has been created to paint the full picture of the internal communication function. It will help to highlight the vital role of IC, jump starting discussions and plans and provoking new thoughts and ideas.
There are currently over 150 elements taken from the original table, including many new ones that have been submitted by you, the IC pro. These elements follow a logical flow through the process of comms planning, execution and measurement.
The future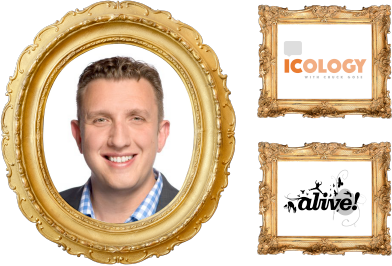 The Elements of IC will be an ever-evolving source of information and ideas
For that to happen, it's down to you, the comms pro, to submit your own sources as well as new ones you come across.
Bring on the elements too – you can continue to submit new ones via this site. What's your current comms challenge? What objectives aren't yet covered? How are you measuring outcomes? There's absolutely no limit – the more elements and resources that you contribute, the better this will become. Together we will make The Elements of IC a practical resource for the comms community to refer to, share, enjoy and evolve.
The past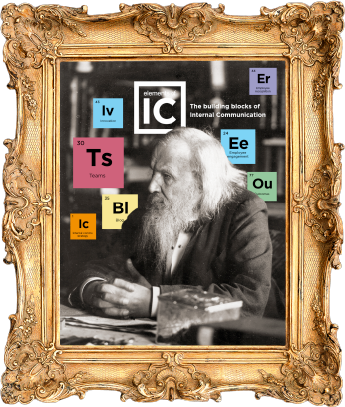 It all began with a glorious idea
To build a brand new comms resource, inspired by a 150 year old design…
The periodic table is the most important chemistry reference there is because it brings together all the known elements under one roof allowing them to be studied and understood. It was created in 1869 by Russian chemist Dimitri Mendeleev when he purposely left spaces open for new ones as they were discovered.
A chance connection led to the start of a beautiful relationship and the replication of this original approach, in the shape of The Periodic Table of Internal Communication – all the essential elements of IC gathered together in one bold and striking visual – simplifying the science of IC.
Since its creation, the table has been downloaded by 3000 comms pros in over 30 countries.