Employee experience
Employee experience is what happens when an employee interacts with your organisation. This can include anything from the culture of the organisation, the physical environments or the processes undertaken to methods of motivation and development opportunities available. Organisations need to focus on employee experience in order to create the right conditions for people to do their best work and to feel valued by the business.
Credit: Jacob Morgan: What Is Employee Experience? As we shift to the future of work where organizations are focusing on the reasons why employees WANT to work versus NEED to work, it is important to understand employee experience.
For Immediate Release Podcast: THE EMPLOYEE EXPERIENCE
By Shel Holtz
The panel on this podcast panel includes internal communications consultant and speaker Steve Crescenzo; ROI Communications CEO Barbara Fagan-Smith; and Frost Bank's Vice President of Employee Communications, Culture, and People Development, Sheri Rosen.
Topics included…
For the first time, Edelman has issued a report that dissects data from the Trust Barometer to find out how much employees trust their employers. The results weren't pretty.
Facebook Live is now available to everybody using the Android or iOS Facebook app. Facebook Live essentially puts a broadcast studio in everyone's pocket. What are the implications for internal communications?
Barbara shares her takeaways from the Arthur W. Page Society's spring conference, which focused on communicating to Millennials.
One suggestion for improving the "employee experience" is to have all functions that touch the employee report up to a Chief Employee Experience Officer. Is this a good idea or just one more unnecessary corporate officer position?
Dan York's Tech Report looks at WordPress's announcement that all its WordPress.com sites now have HTTPS-level security built in, Facebook's update to its branded content policy, Facebook's F8 conference taking place this week, Facebook's instant articles, and the anticipated introduction of a chatbot store to the Messenger app.
Speaking of chatbots, Kik has added the Chatbot Shop to its app. Is there a future for chatbots in internal communication?
Identifying internal influencers and tapping into them can accelerate change initiatives.
You can find the original podcast here…
ICOLOGY: THE FUTURE OF WORK AND THE EMPLOYEE EXPERIENCE
Ep #16, Jacob Morgan with The Future of Work
Smart companies are investing resources in the customer experience. But even smarter companies understand that the employee experience is the bedrock of the customer experience. Jacob Morgan is at the forefront of this conversation.
Jacob is an author, speaker and futurist. But perhaps more important to this conversation, he is the co-founder of The Future of Work Community, a brand council of forward-thinking organizations.
In this episode of ICology, Jacob talks about his recently created the Employee Experience Equation. It's a helpful model to help those not only understand the employee experience but also the important/critical elements.
You can find the original podcast and more information on the ICology website
What is the Employee Experience?
by Matthew Wride
The full and original article was published by Decision Wise and can be found on their blog.
What is the employee experience? What does it have to do with Pokemon Go? Pokemon Go is the rage right now. I knew nothing about it, and so I slinked around the internet trying to figure out why my neighbors were walking around the parking lot like dazed zombies with their noses glued to their phones. I then played it cool and acted like I was up to speed the entire time by throwing around terms like "gyms" and making sure my co-workers knew that the plural of Pokemon was still Pokemon.
You might feel a little like me with my Pokemon dilemma when it comes to the new HR buzzword: the "Employee Experience." So, exactly what do we mean when we use the term Employee Experience? To explain, let me first begin with what the Employee Experience (EX) is not.
EX is not what we call the "Employee Life Cycle" (ELC). The Employee Life Cycle is part of a larger EX concept. ELC is made up of all the steps or processes in which an employee participates during his or her relationship with an organization. The ELC is chronological and sequential, and assumes a beginning and an end. It takes into account important events and processes, such as recruiting, onboarding, employee development, promotion, exit interviews, etc., and it starts with an employee's first contact with an organization to the last interaction after termination. The Employee Life Cycle is mainly the purview of an organization's HR department. Many think that EX = ELC. But, such a definition would miss a key point, which is, as will be explained below, that EX is the responsibility of each leader within an organization.
Download: The Employee Experience Survey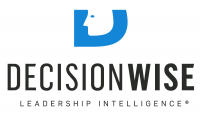 The full and original article was published by Decision Wise and can be found on their blog.
Credit: DecisionWise: The Employee Experience: How to Attract Talent, Retain Top Performers, and Drive Results
Discovered, created or written something great that links to this element? Share links, articles, videos podcasts or infographics here.
Fill in your details and tick which resource you'd like to share.
Links
Airbnb's decision to not have a head of human resources or even a human resources department has been making quite a…
Tools HR can borrow from marketing.
Want to create a better employee experience? Collect feedback and make small, incremental tweaks that will add up to significant long-term…