109
Cu
Communication skills
Communication skills
Communication is a skill which doesn't always come naturally. By investing in improving the communication skills of people in the organisation miscommunication and misunderstanding that can lead issues can be minimised.
10 ways to have a better conversation
When your job hinges on how well you talk to people, you learn a lot about how to have conversations — and that most of us don't converse very well. Celeste Headlee has worked as a radio host for decades, and she knows the ingredients of a great conversation: Honesty, brevity, clarity and a healthy amount of listening. In this insightful talk, she shares 10 useful rules for having better conversations. "Go out, talk to people, listen to people," she says. "And, most importantly, be prepared to be amazed."
Credit: Celeste Headlee: 10 ways to have a better conversation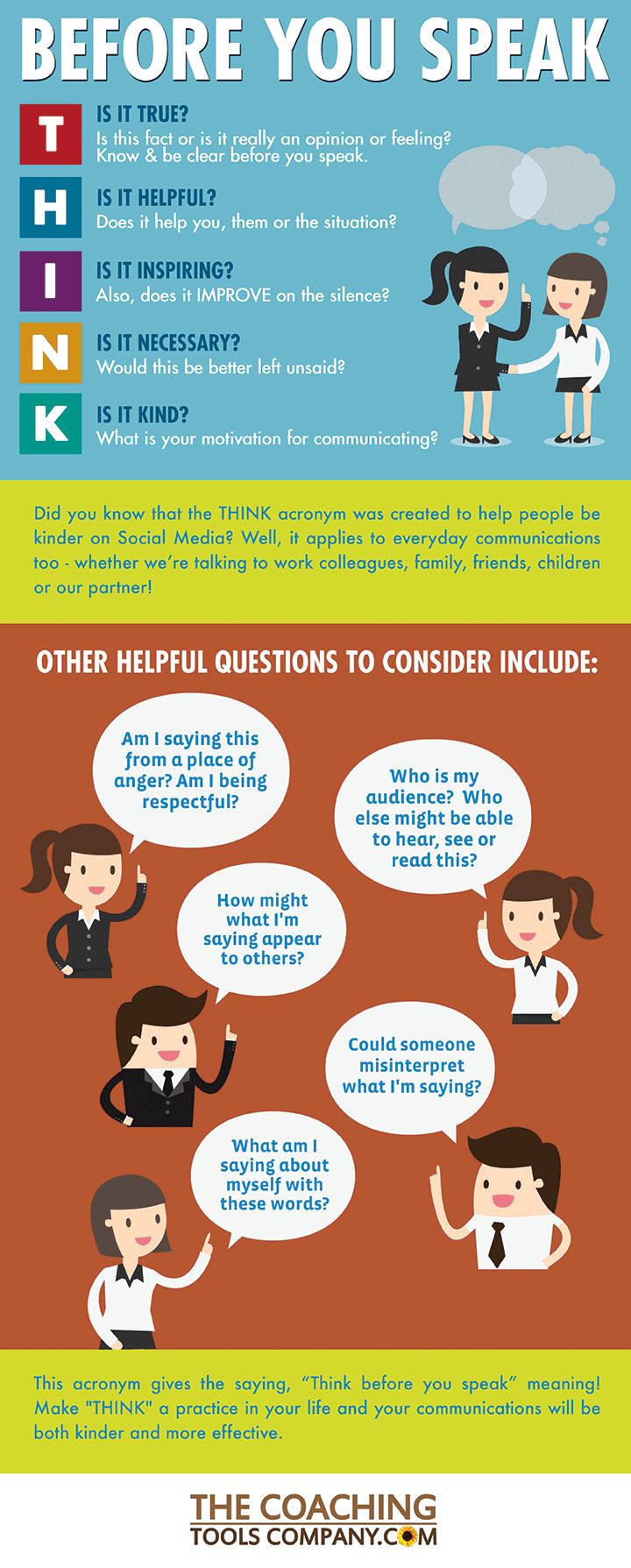 Credit: The Coaching Tools Company: THINK Acronym for Kinder and More Effective Communications
Discovered, created or written something great that links to this element? Share links, articles, videos podcasts or infographics here.
Fill in your details and tick which resource you'd like to share.
Links
If you are part of management in your organization, then you know the importance of communicating effectively. Here's 11 amazing TED…
Communication is the act of transferring information through verbal messages, the written word, or more subtle, non-verbal signals. Develop your understanding.
Have you ever felt like you're talking, but nobody is listening? Here's Julian Treasure to help. In this useful talk, the…